Curb Appeal Landscaping
No landscaping job is too big or too small, we do it all.  We want to handle any or all of your lawn and landscape needs in or near Tulsa County.
Whether you just need your existing landscape weeded and trimmed back into shape, or need a complete landscape renovation, Sprague's Kik'n Grass would like to present you with a fair estimate and answer any questions you may have.
We also offer landscape design!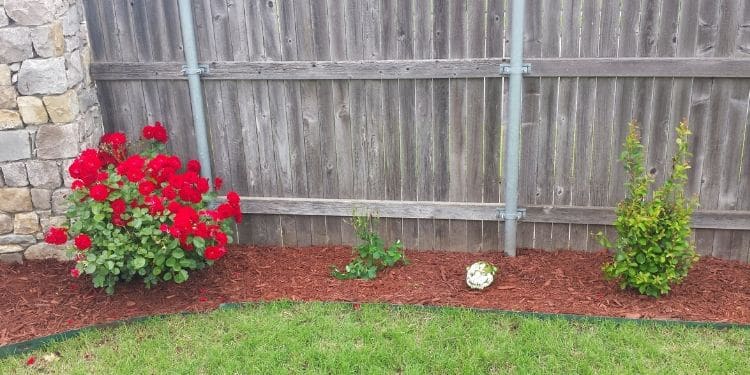 Landscape Maintenance
Mulching landscape beds is the most common landscape service we perform in Collinsville, Owasso, and nearby.  We will remove weeds and can prune your landscape plants before this service is performed.
The types of mulch available include:
Red, Black, & Brown Mulch
Pine Bark Mulch
Pine Nuggets
Cedar Mulch
Cypress Mulch
Red, Black, or Brown Rubber Mulch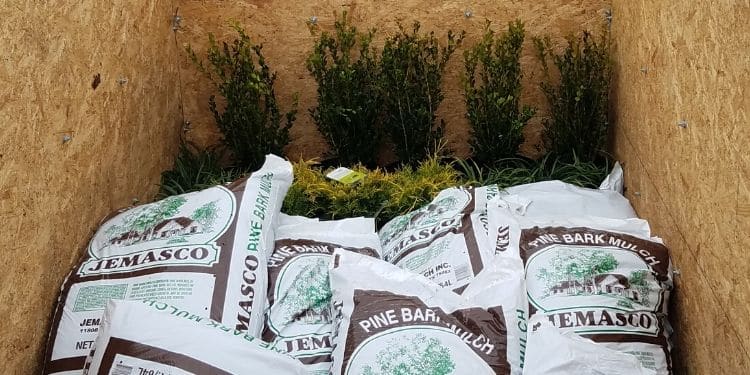 Landscape Design
One of our favorite things to do is design landscapes.  Listening to the homeowner and then creating their design in real life is so rewarding.
When you hire Sprague's Kik'n Grass to design, re-design, or create new landscape beds on your property, you work directly with Chris Sprague.
The most common plants we install include:
Boxwood
Liriope (Monkey Grass)
Hostas
Junipers
Nandinas (Heavenly Bamboo)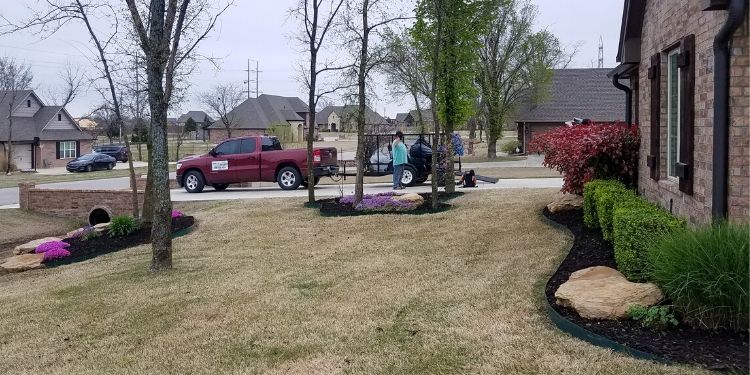 Hedge Trimming Service
Sprague's Kik'n Grass shapes landscape plants back to perfection!  Our shrub pruning services include: elevating foliage, thinning branches, and pruning small trees or low-hanging branches.  Anything that can be reached from the ground with a ladder or pole saw, we can prune.
The most common plants we prune include:
Boxwood
Liriope (Monkey Grass)
Roses
Hollies
Nandinas (Heavenly Bamboo)

Hand Pruning
We always take the extra time to prune plants properly!  If the plant material in your landscaping requires hand pruning, we are more than happy to accommodate.  If we are going to do it, we are going to do it right.
100% Money-Back Guarantee
Our Company's Promise
If you aren't happy with our service,
You do not pay.
PERIOD