Commercial Lawn Care Service
Sprague's Kik'n Grass serves businesses of all sizes all over Tulsa County and beyond with a complete grounds maintenance service they can count on.
We offer a personalized relationship-based approach large, nationwide landscape outfits cannot match.  Experience the difference when the owner of the business maintaining your business truly cares.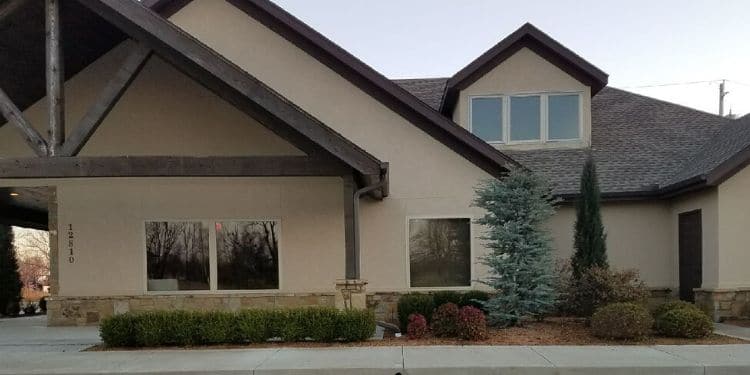 Commercial Lawn Maintenance
Keeping your business looking its very best is vital for many businesses, especially those with customers that visit their location.  Even if your customers don't come to you, you still want it to look nice for your employees.
We perform weekly mowing like clock work and always try to do a little something extra each visit.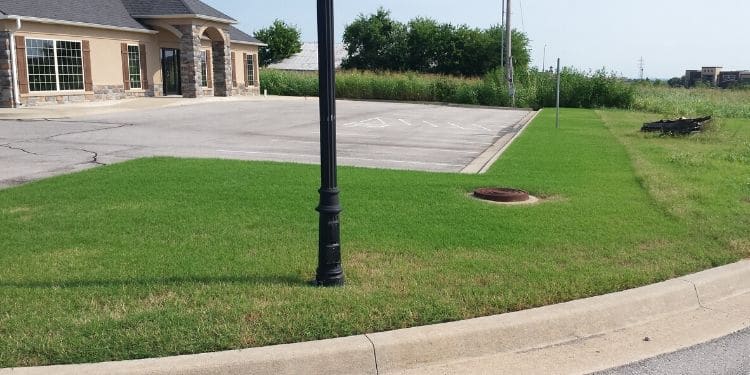 Grounds Maintenance
Maintaining a business' grounds does not stop at mowing. We are going to keep your landscape beds and plants maintained.  Landscape beds are monitored for weeds during each mowing visit.  We also blow off debris from all paved surfaces and parking lot corners.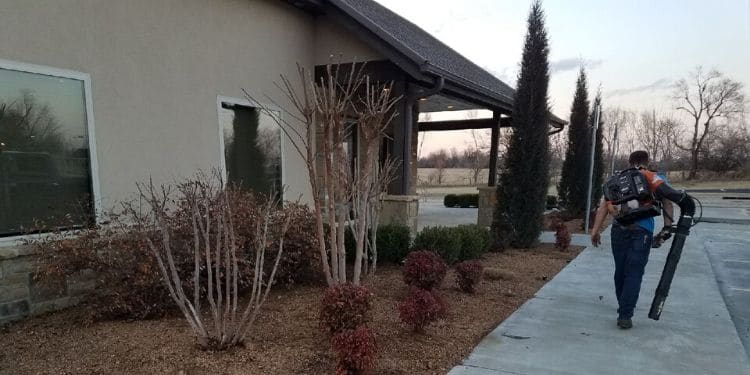 Professional Lawn and Landscape Services
Like true lawn and landscape professionals, we double check our work before we leave your property.  You will have a direct contact at Sprague's Kik'n Grass in case you ever need to get in touch with us in a hurry.
100% Money-Back Guarantee
Our Company's Promise
If you aren't happy with our service,
You do not pay.
PERIOD