We have numerous clients who were kind enough to take the time to leave our local lawn service a review online.  We have embedded our Google and Facebook reviews below.
We want you to be our next glowing review!
Facebook Reviews
If you're on Facebook, we are too!  Check out what our customers who are also our Facebook friends have to say about Sprague's Kik'n Grass.
Janna H.
Leaf Clean Up
Reliable, friendly, and professional. They did an outstanding job!!!!
Sarah H.
Outdoor Landscaping and Design
Excellent! Great communication, super helpful with my weird schedule, delivered exactly what i asked for and at a perfect price. Def recommend!
Jacob M.
Rental Property Lawn Maintenance
I am located in OKC and hired Sprague's to maintain my rentals when they were vacant. I never once had to check up on him. I never got any complaints. This company is a very good company and very trustworthy. Would recommend to anyone looking for lawn care.
Josh B.
Weekly Lawn Mowing
Great guy!!!! Highly recommended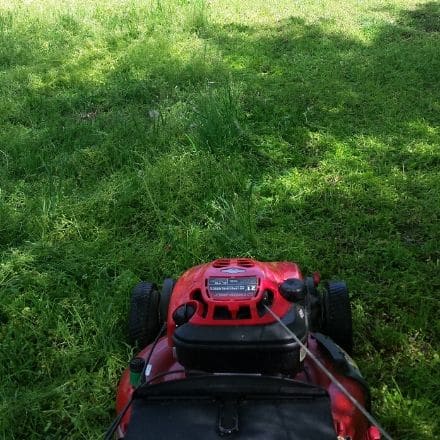 Free Lawn Care Quotes
Getting started with Sprague's Kik'n Grass is quick and easy!
Step 1:
Request your free, no-obligation quote.  You can call, text, email, or complete any form on our website.
Step 2:
Approve our quote or say no thanks.  We're confident you will approve!
Step 3:
When you approve our quote, your work is done!  We'll take it from here!
100% Money-Back Guarantee
Our Company's Promise
If you aren't happy with our service,
You do not pay.
PERIOD
How can we help you?
If you are wondering if we offer our lawn services in your area, check out our service area.  We cover all of Tulsa County, OK and nearby.
If you would like more info on the lawn and landscape services we provide, view our services.
If you have questions, we have answers!  Visit our FAQ.
We'd love to talk about your lawn and landscape and its unique needs!  Give us a call at (918) 720-2424.  Please text us if that is more convenient for you.
Want to hear what our past and current customers had to say about our service?  Read our reviews!