Work With A Local Landscape Designer
Sprague's Kik'n Grass is a local lawn care and landscaping company that offers landscape design & installation services.
With a low project minimum of just $1,500, your new landscape has never been more affordable!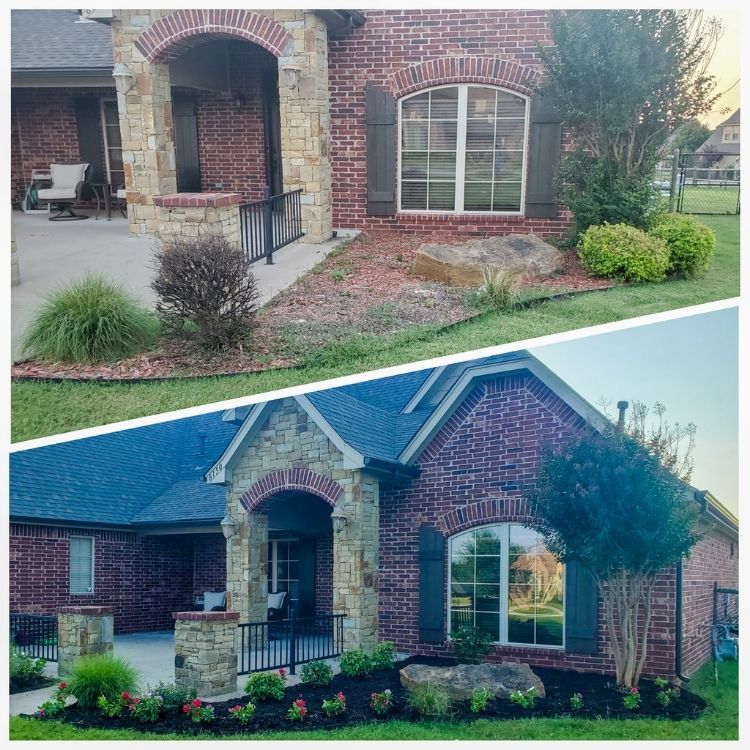 Plant Installation & Removal
Landscape design doesn't have to be a massive project that breaks the bank.
Landscape design can be as simple as removing some dead or overgrown plant material and replacing them or filling in bare spots with new plants.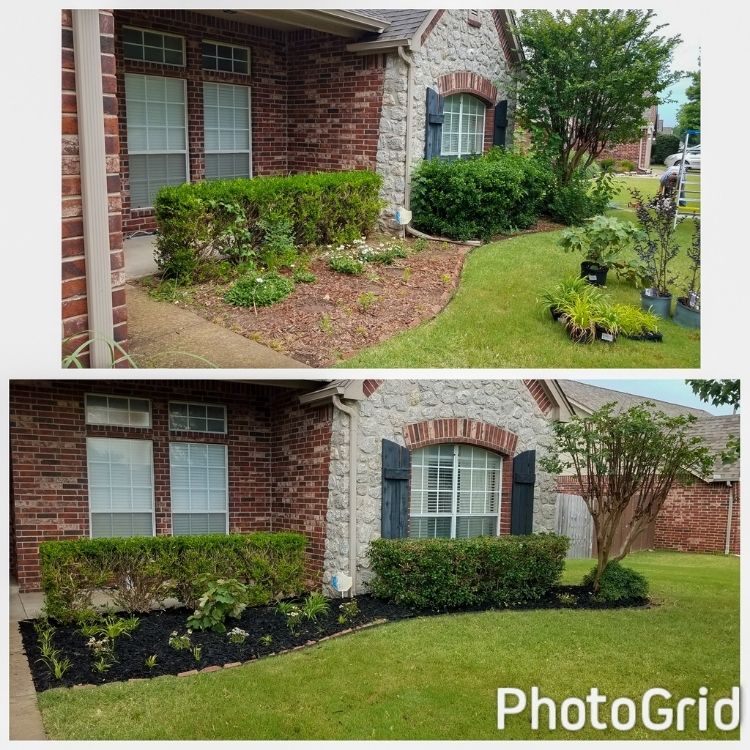 Trees, Shrubs, & Flowers
A well-rounded landscape design incorporates trees, shrubs, and flowers.
If you have plants in mind, we can work them into your landscape design.  If you are open for suggestions, we are happy to recommend trees, shrubs, and flowers that will complement your home and/or existing landscape and that will do well based on the bed space available and sunlight exposure.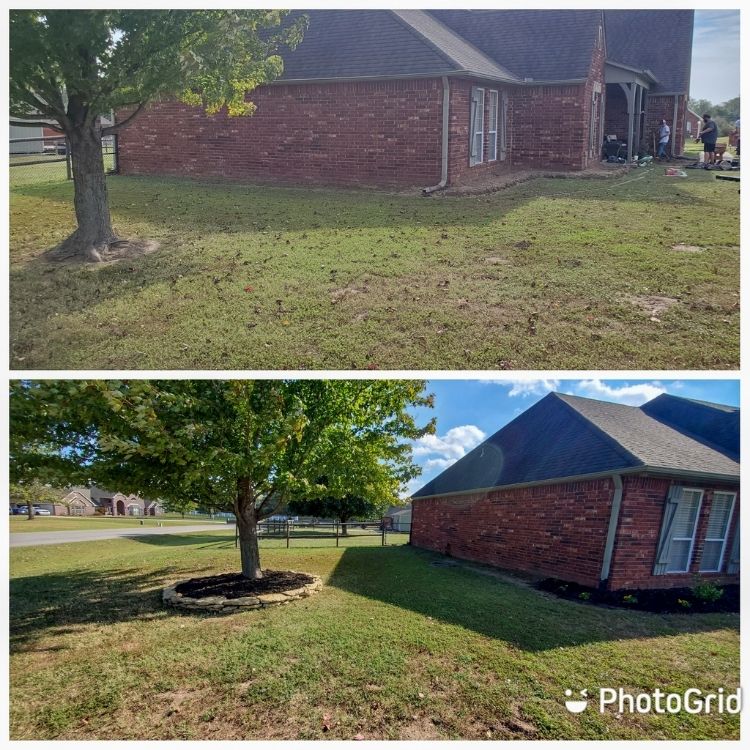 We Want To Be Your Landscape Contractor
How can we earn your business?
We're a local small business in Collinsville, OK, and love having the opportunity to care for the local lawns and landscapes.  
Landscape design and install projects get us excited!  Let's talk about your landscaping ideas today and work up a plan to turn them into reality!
100% Money-Back Guarantee
Our Company's Promise
If you aren't happy with our service,
You do not pay.
PERIOD